Vintage Life Magazine from 1936
Photos and article about Tattooing on the Bowery in New York City in the 1930`s.
"One Out Of Ten Americans Tattooed"
This rare Life magazine article about electric tattooing has 4 color photographs featuring the famous Bowery Tattoo Artist "Apache Harry" and work from another famous tattoo artist, Charlie Wagner from New York City. There are also 3 beautiful traditional tattoo designs most likely from the same flash sheets that hung on the wall of the tattoo studio.
Great detailed, color photos of the tattoo studio where Apache Harry worked. This is a must have for any serious tattoo memorabilia collector.
Notice in photo below Santa smoking a cigarette…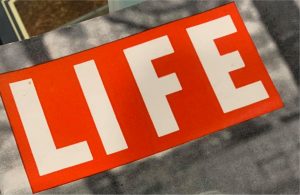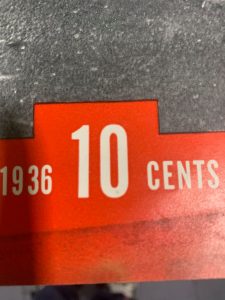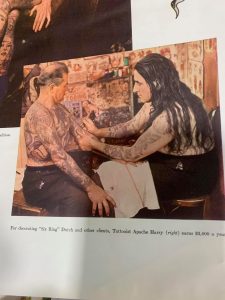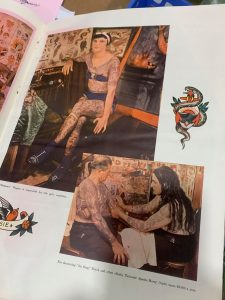 Above tattoos on woman by Charlie Wagner in New York City.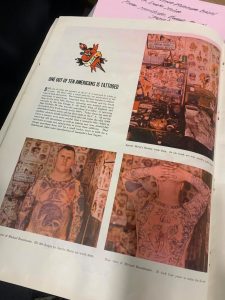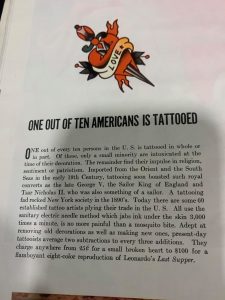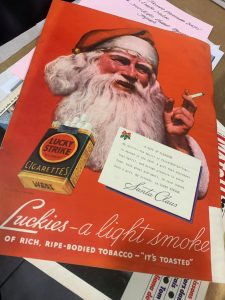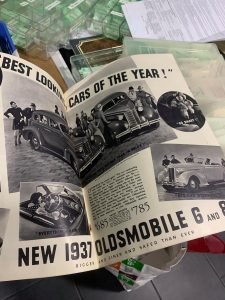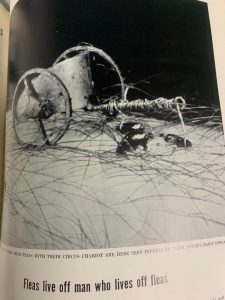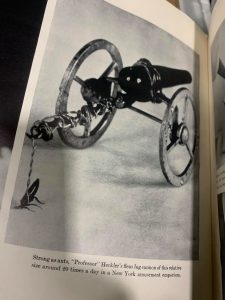 *Complete Life magazine is For Sale, No missing pages.
*Very Good Condition for the age, edges worn.
US $250.- includes shipping Worldwide