Since 1983
Buying Antique & Vintage Tattoo Objects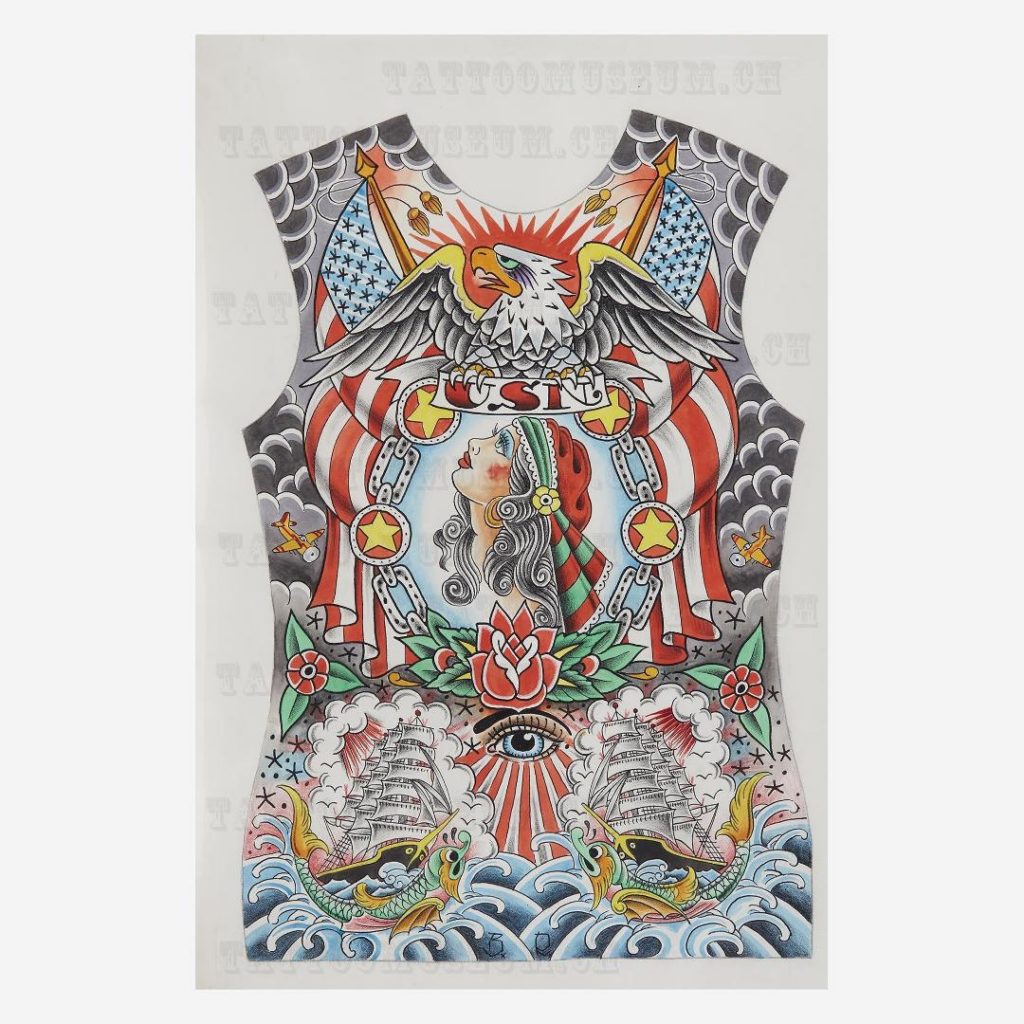 We buy Old Tattoo Designs, Tattoo Flash, Tattoo Business Cards, Tattoo Letterheads, News Clippings about Tattoos & Tattooing, Tattoo Books, Old Tattoo Photos, Old Tattoo Machines, Tattoo Machine Tubes, Frames, Electric Coils, Tattoo Supply Catalogues, Tattoo Drawings, Ink Stands, Tattoo Needle Packets, Tattoo Needle Jigs, Tools for a Tattoo Artist, Tattoo Machine Springs, Tattoo Shop Signs, etc.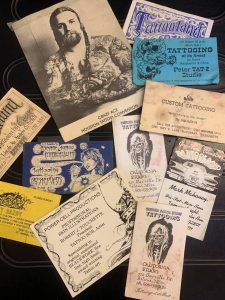 Old Tattooing Equipment – Buyers of Vintage & Antique Tattoo Paraphernalia since 1983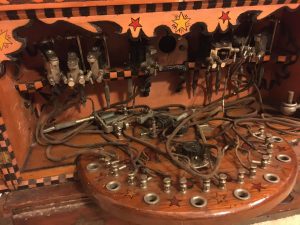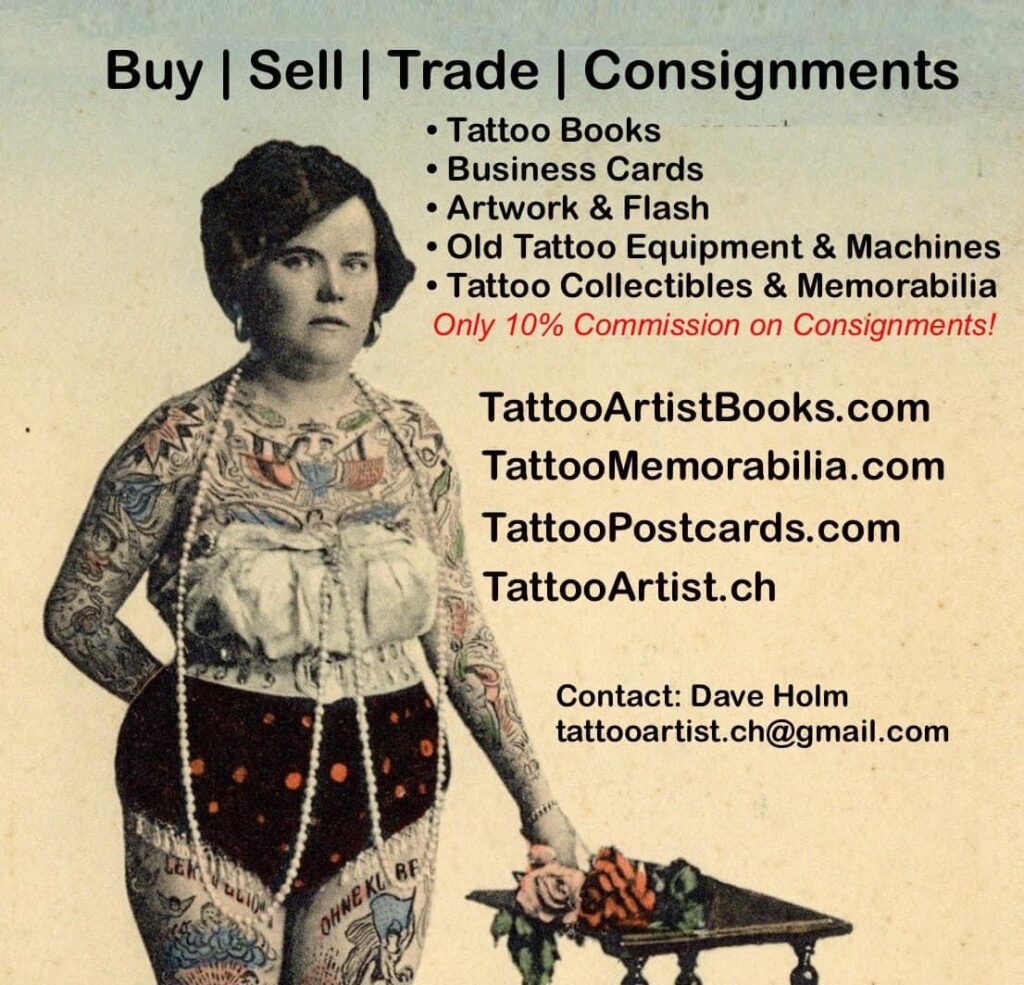 We Buy most Tattooing Memorabilia, Collectors Items, Almost Any Age and Any Condition. Over 40 years experience appraising the world of tattooing from Tattoo Collectors & Tattoo Museums.
Contact us for quotes and appraisals.
Verification & Authenticity Certificates validated through the following resources;
"Swiss Tattoo Museum" Basel, Switzerland
"Danish Tattoo Museum" Copenhagen, Denmark
"Roma Tattoo Museum" Rome, Italy
"British Tattoo History Museum" Oxford, England